Regular price
Sale price
$35.00
Unit price
per
Sale
Sold out
Worldwide Free Shipping
Quantity discounts

10% discount for a minimum order of 10 yoga calendars*
15% discount for a minimum order of 15 yoga calendars*
20% discount for a minimum order of 20 yoga calendars*


*Valid in combination with all calendars offered
This hand drawn calendar combines the beauty of illustration with informative content.
Each month focuses on a particular Yoga Posture and shows about twelve and more different variations and aspects of that Asana.

The calendar is printed double sided and contains 7 pages.
The monthly focuses are
January - Uttanasana
February - Supta Padangusthasana

March - Utthita Trikonasana

April - Adho Mukha Svanasana

May - Urdhva Dhanurasana

June - Virabhadrasana I, II and III
July - Prasarita Padottanasana
August - Dwi Pada Viparita Dandasana
September -  Setubandha Sarvangasana

October - Pincha Mayurasana
November - Parsvottanasana
December - Supta Virasana

I hope you enjoy this calendar designed with love. The inspiration I got from many yoga practitioners all around the world.
Share
Paper Size

DIN A3 29,7cm x 42cm / 11.7" x 16.5"
Material

Paper: 250 gsm / 100 lb semi-glossy silk paper.

Hanging hook for hanging calendar flexibly

Sturdy wire-binding
View full details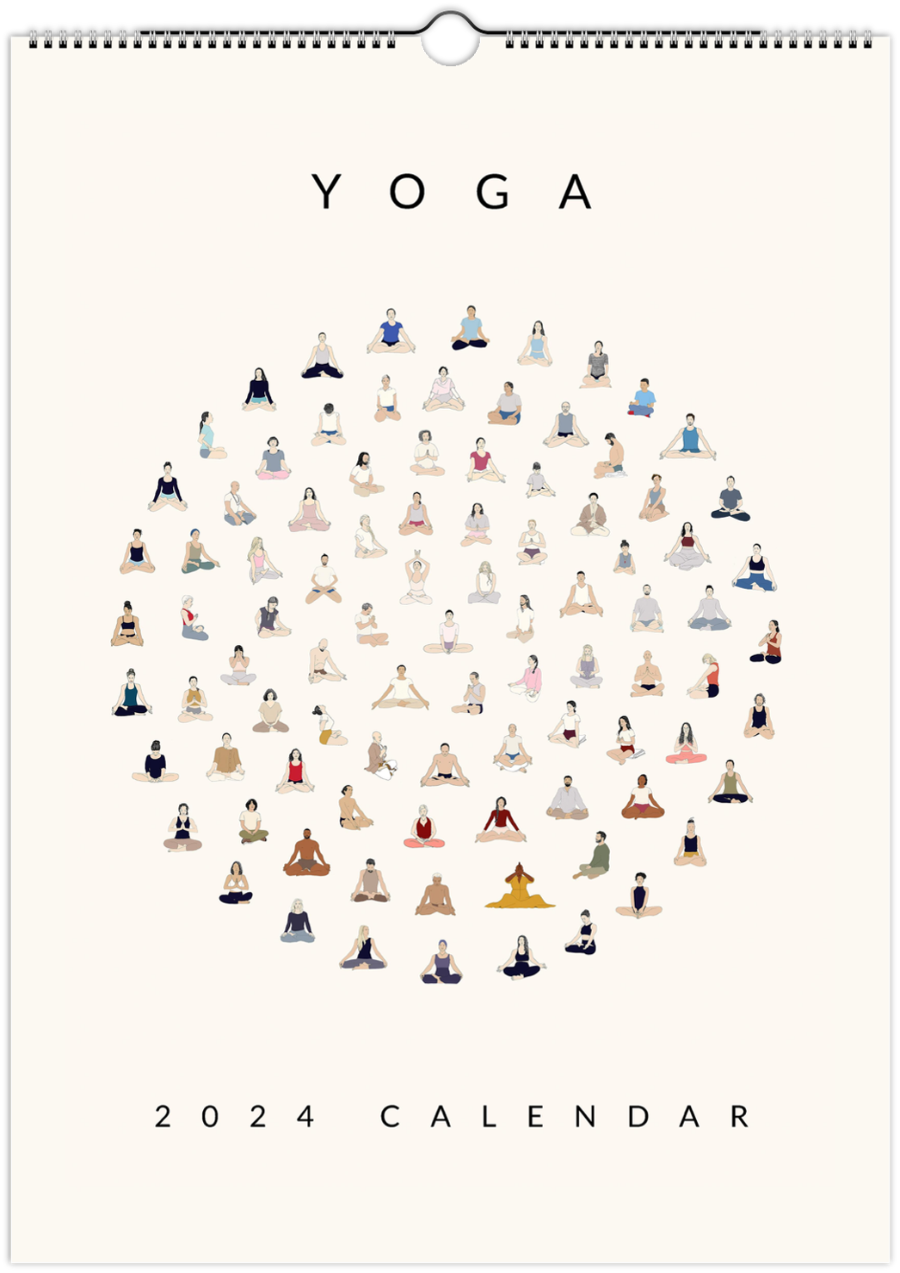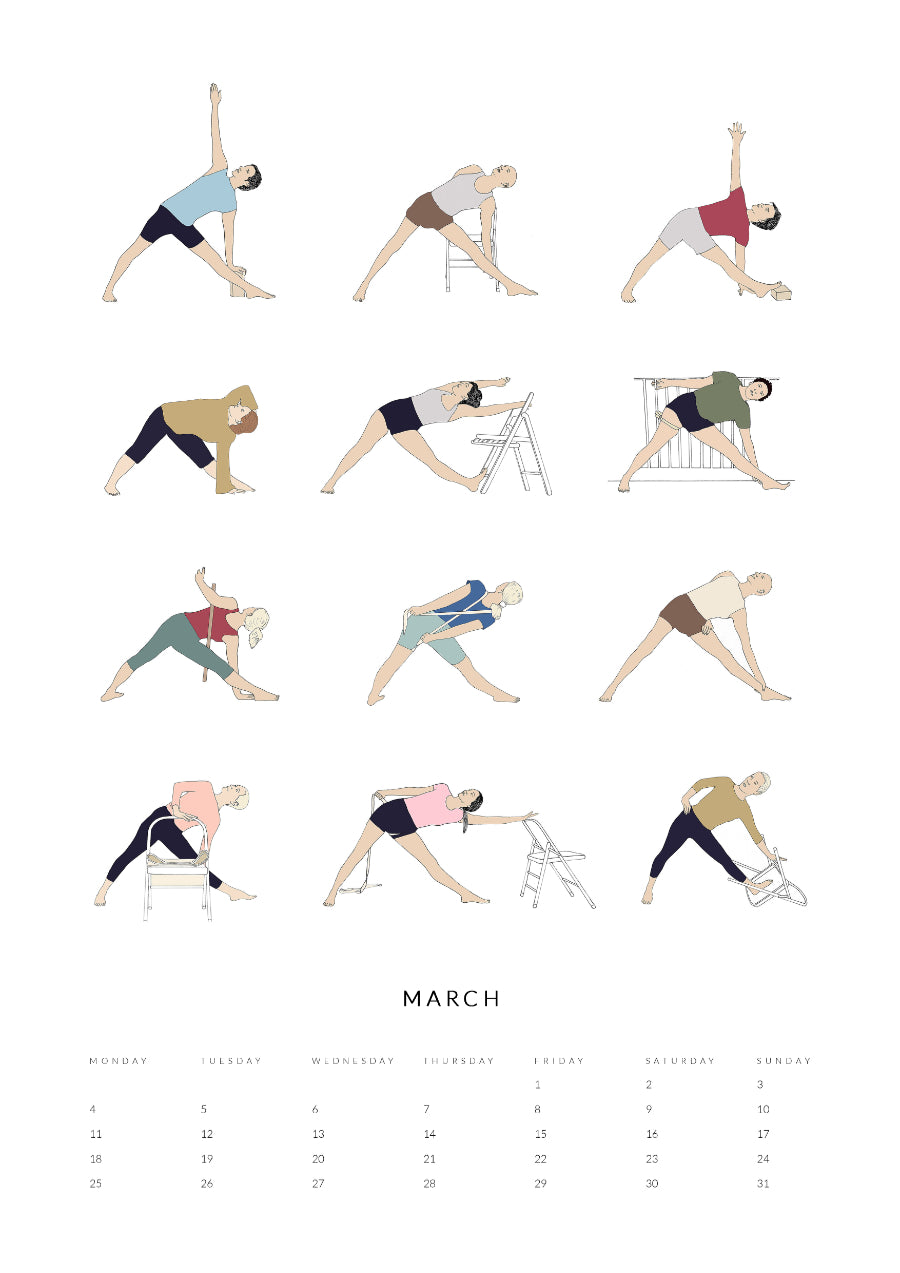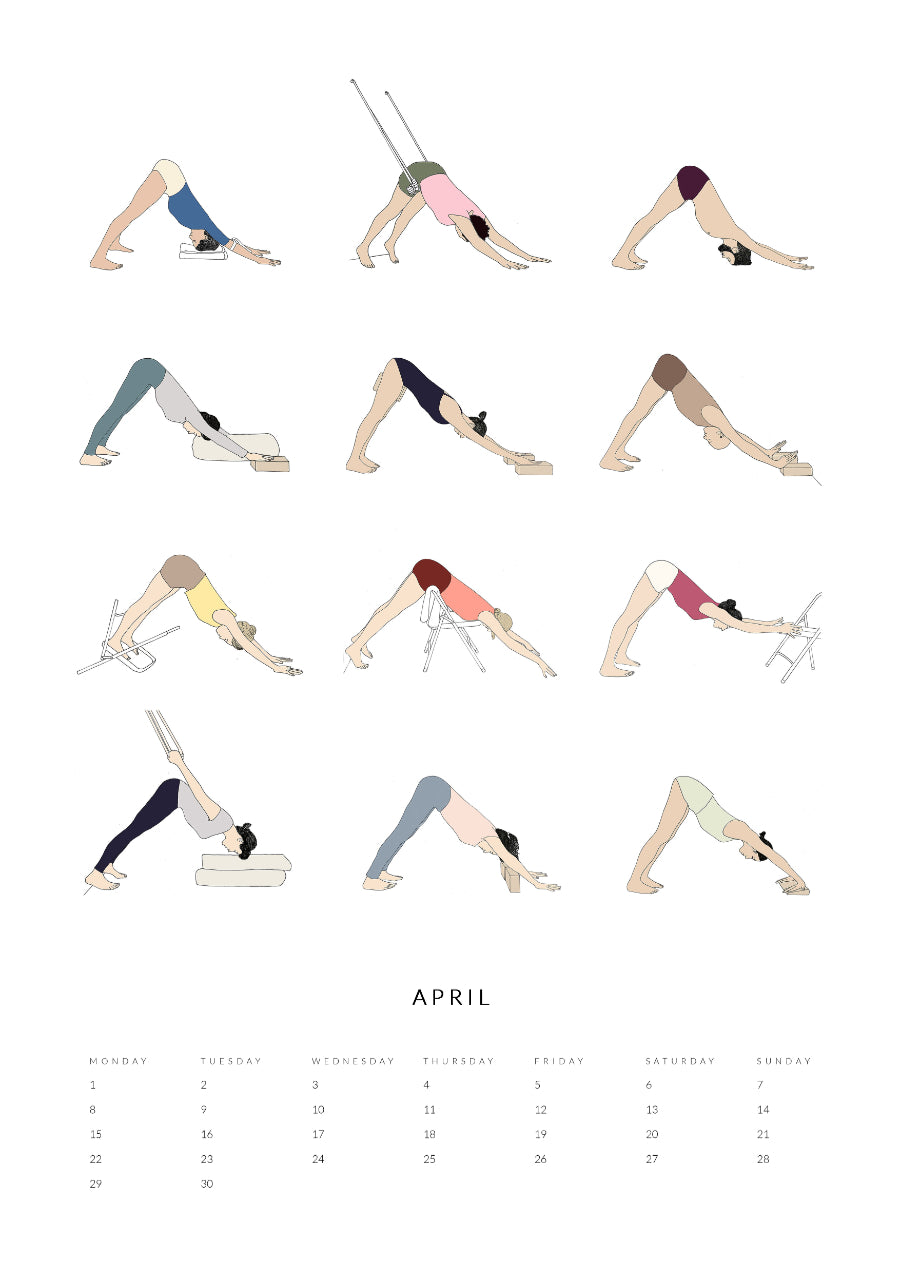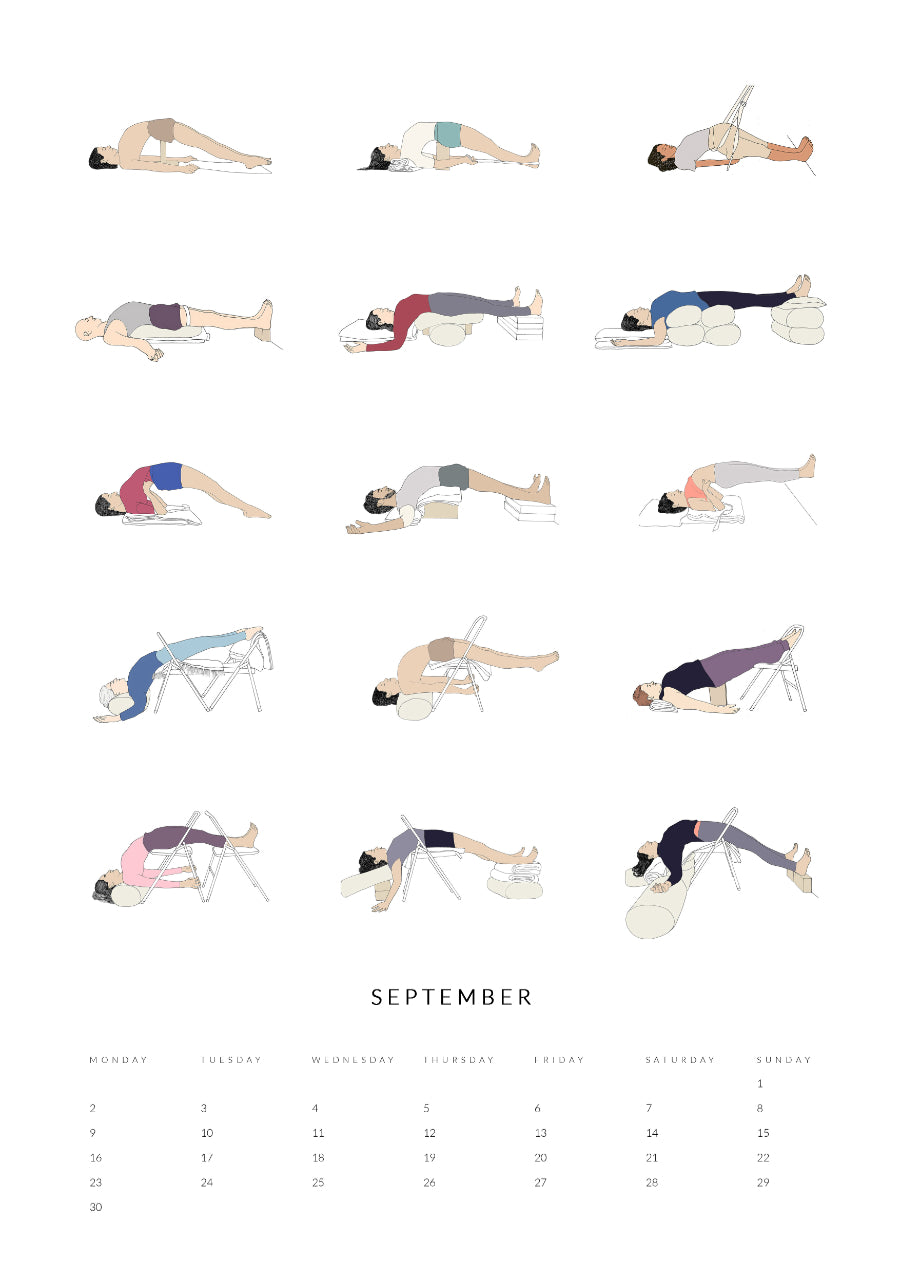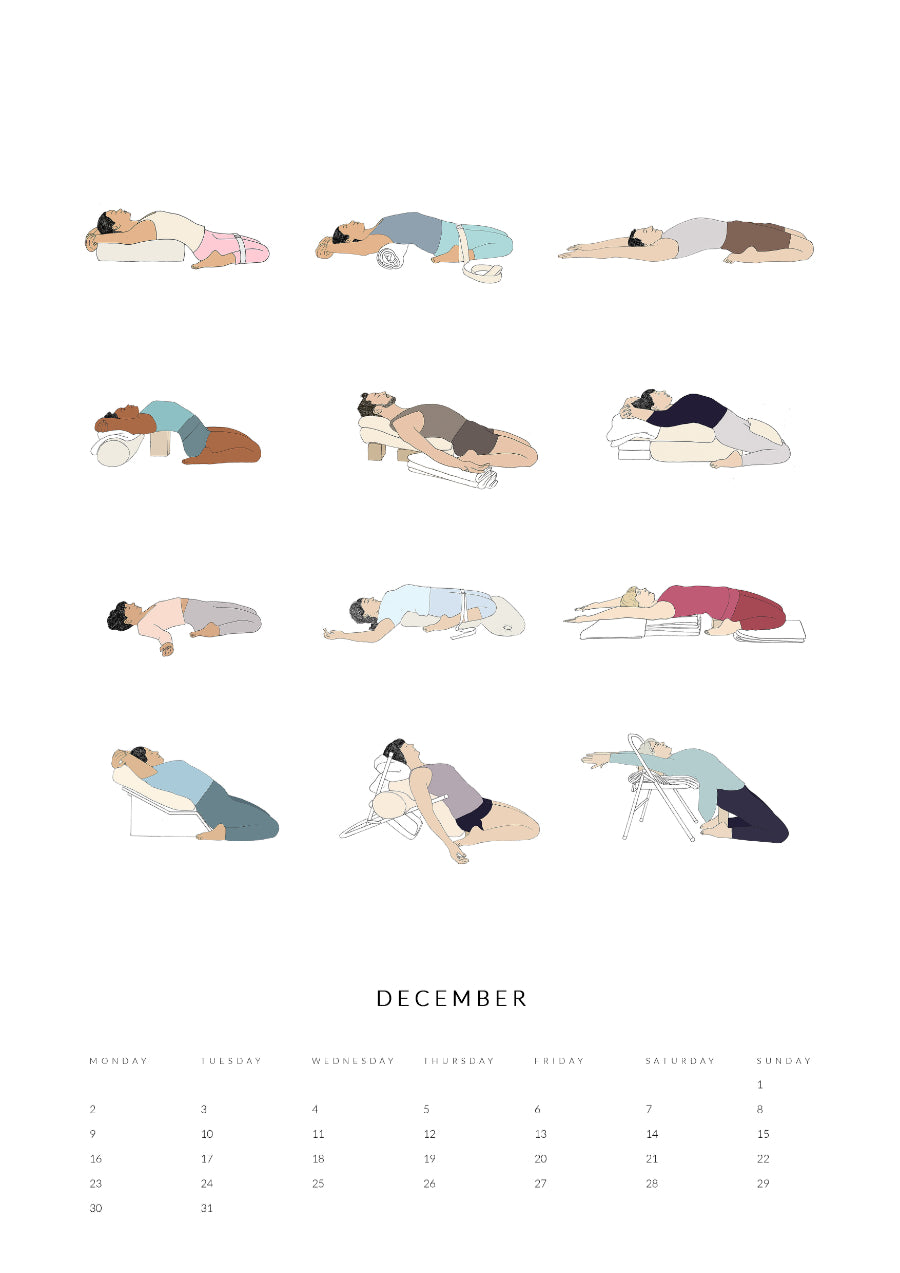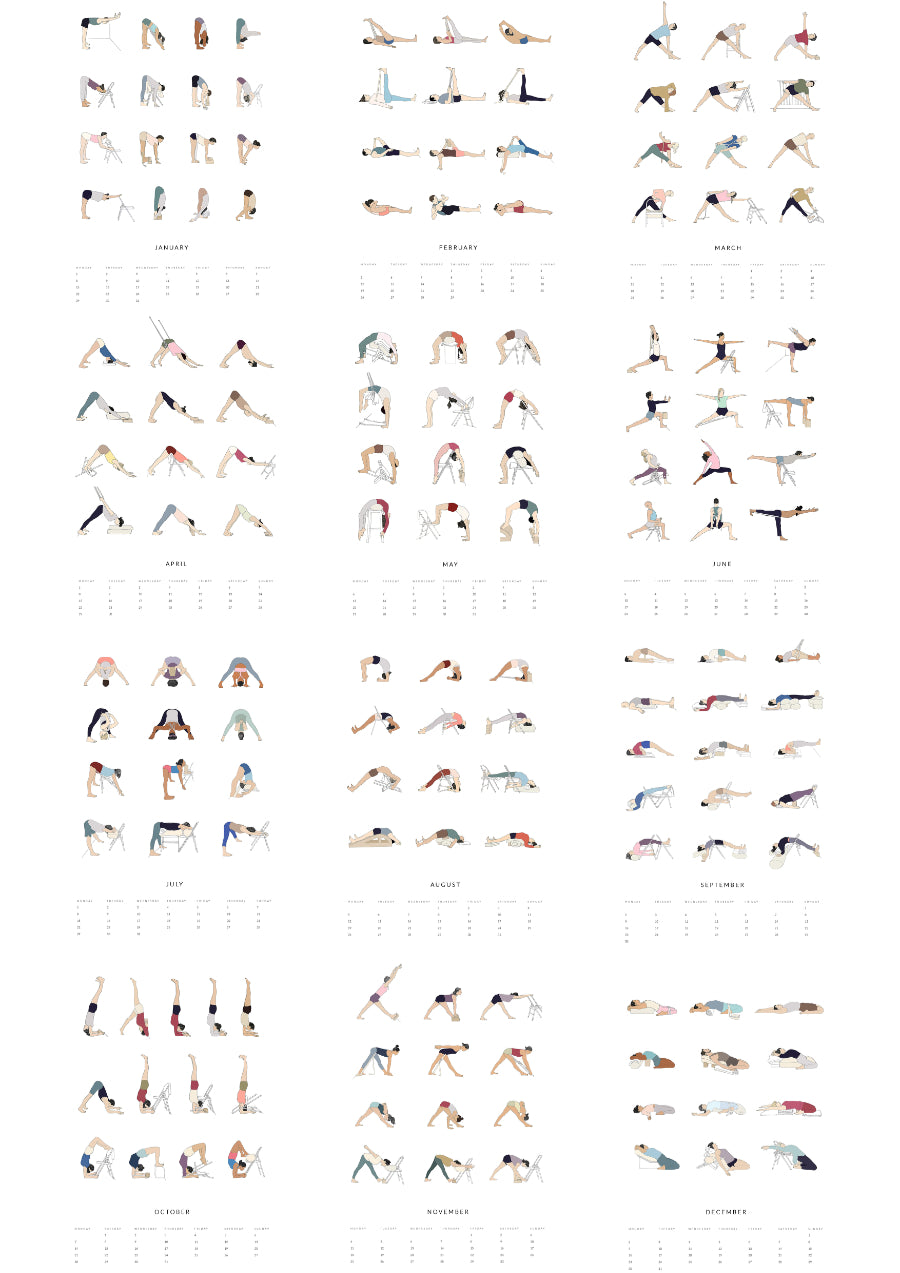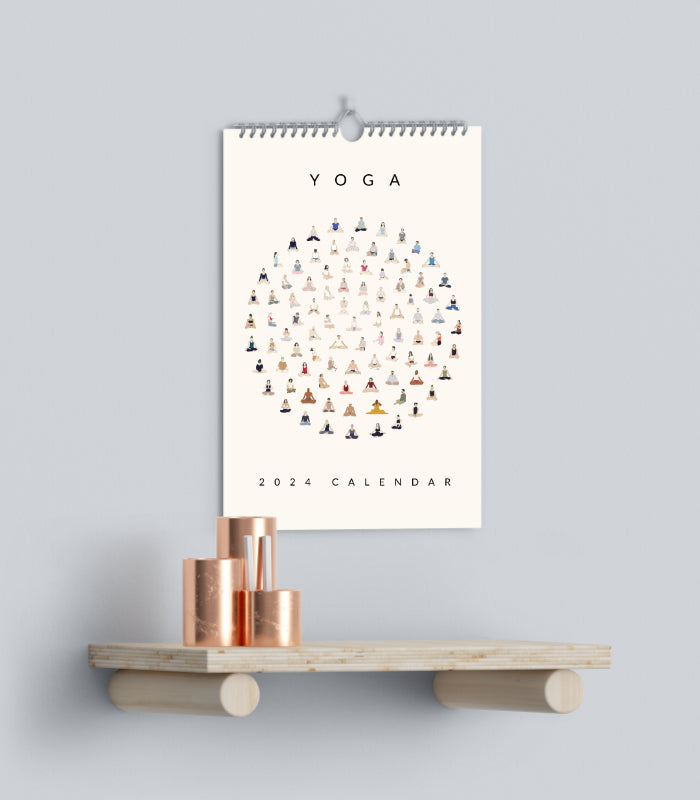 YOGA CALENDAR 2024
Extraordinary product for a gift