Digital Download as PDF
Regular price
Sale price
€7,50
Unit price
per
Sale
Sold out
These yoga sequences are suitable for beginners and provide guidance for developing and deepening one's yoga practice.
The visual illustration facilitates the practice of the postures and supports the flow of the practice. The focus at the beginning is on the standing postures, as they are the basis for all other asanas and play a central role. Their effect on the mind and body is invigorating, they bring stability and balance and correct posture.
In addition restorative sequences are included as well as sequences for forward bends, backbends and abdominal strength.
The eBook includes 20 sequences. With the purchase you get two PDF files in the formats A4 and A5. You can print the files in best quality, as well as customize them according to your wishes.
Share
Detailed Description

Sequence 01 - Standing Poses
Sequence 02 - Forwardbends and Twists
Sequence 03 - Virabhadrasana III
Sequence 04 - Sequence Abdomen
Sequence 05 - Standing Poses II
Sequence 06 - Hips and Seating poses
Sequence 07 - Standing Poses III
Sequence 08 - Standing Poses and Forwardbends
Sequence 09 - Relaxation
Sequence 10 - Sequence for the Abdomen II
Sequence 11 - Forwardbends
Sequence 12 - Standing Poses IV
Sequence 13 - Standing Poses and Twists
Sequence 14 - Sitting Poses
Sequence 15 - Standing Poses V
Sequence 16 - Backbends
Sequence 17 - Standing Poses VI
Sequence 18 - Sequence Hipopeners
Sequence 19 - Standing Poses and Backbends
Sequence 20 - Relaxation Sequence
Ratio and Size Guide

DIN A4 210mm x 297mm / 8.3" x 11.7", 2480px x 3508px (300dpi)

DIN A5 148mm x 210mm / 5.8" x 8.3", 1748px x 2480px (300dpi)
Delivery / How to download

Your files will be ready for download as soon as the payment is confirmed. You will receive the download link by email after your order.
Scope of delivery

Your order will include two PDF files in a zip container
Return

Since these are digital products, no returns, exchanges or cancellations are possible. But please contact me if you have any problem with your order.
Copyright

Personal use only. No permission for resale or editing. Cannot be resold or redistributed.

© 2022 Svenja Karstens, Berlin.
View full details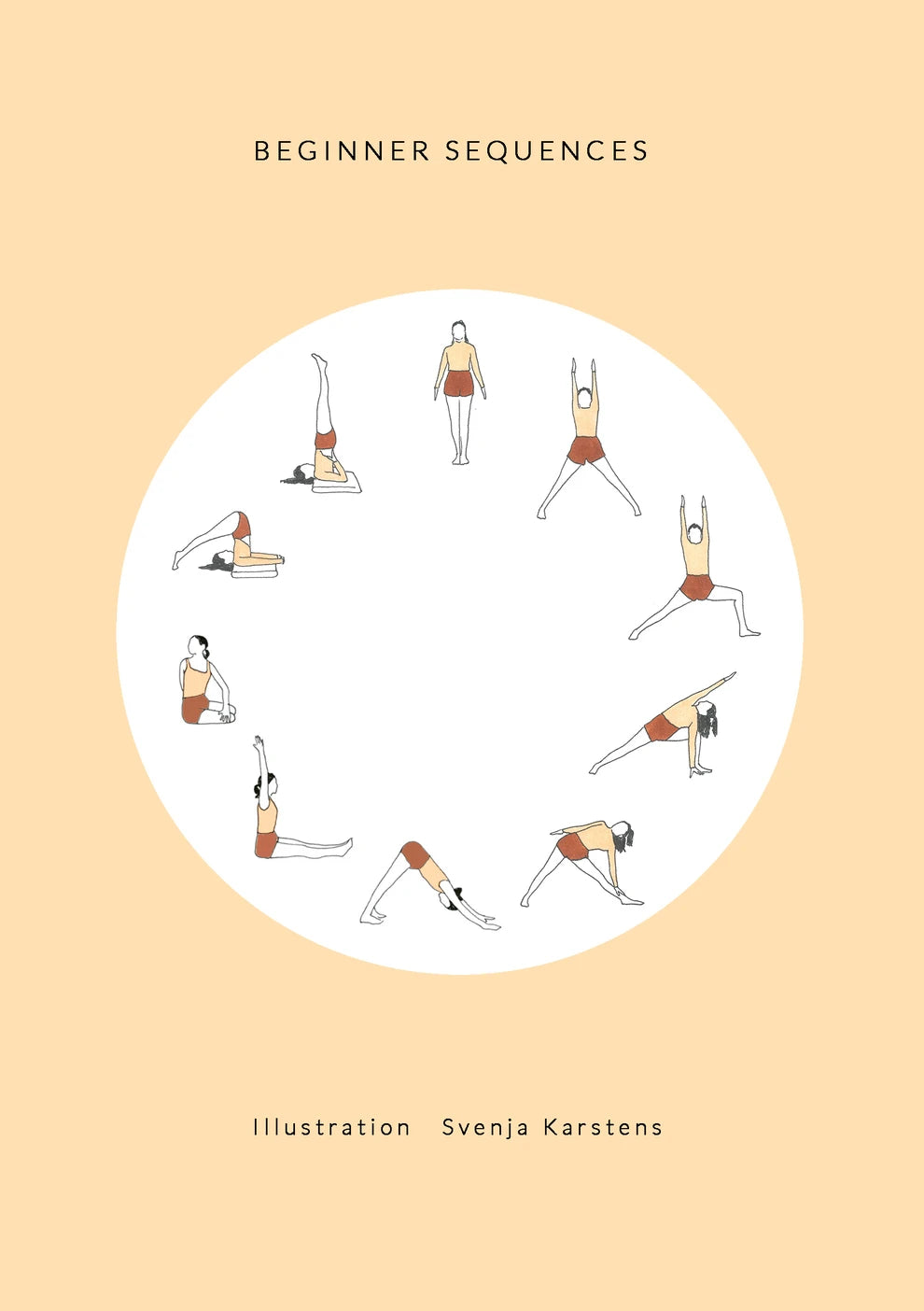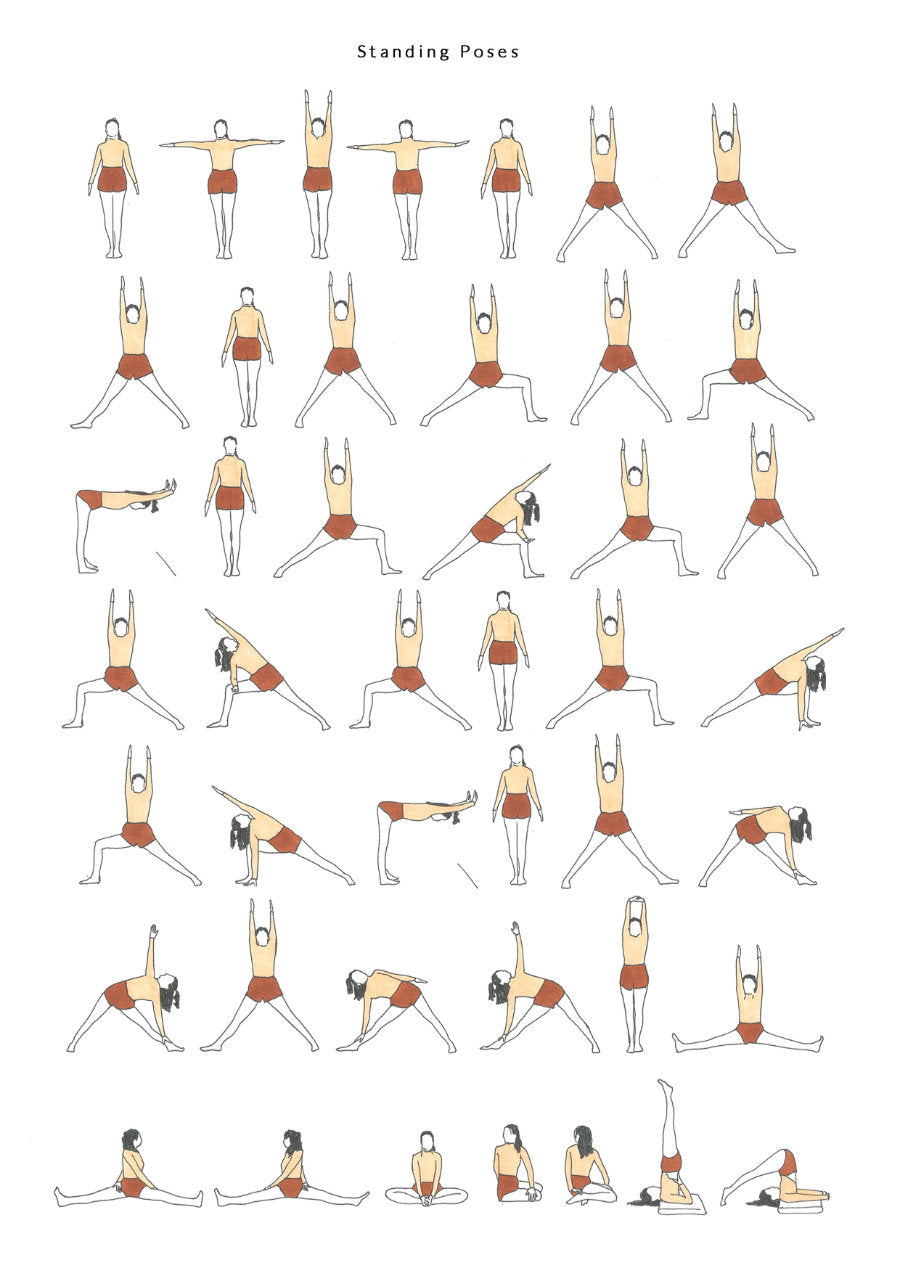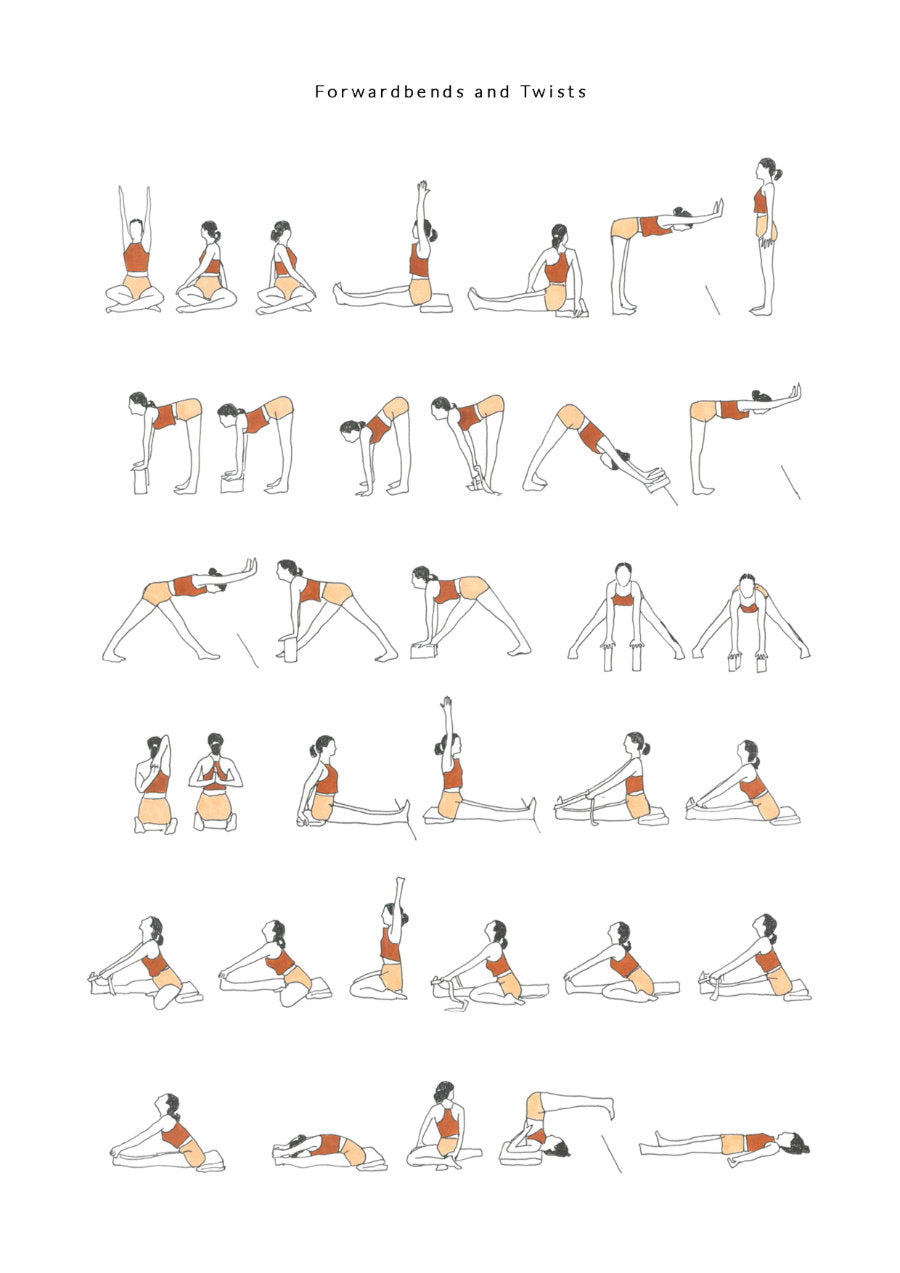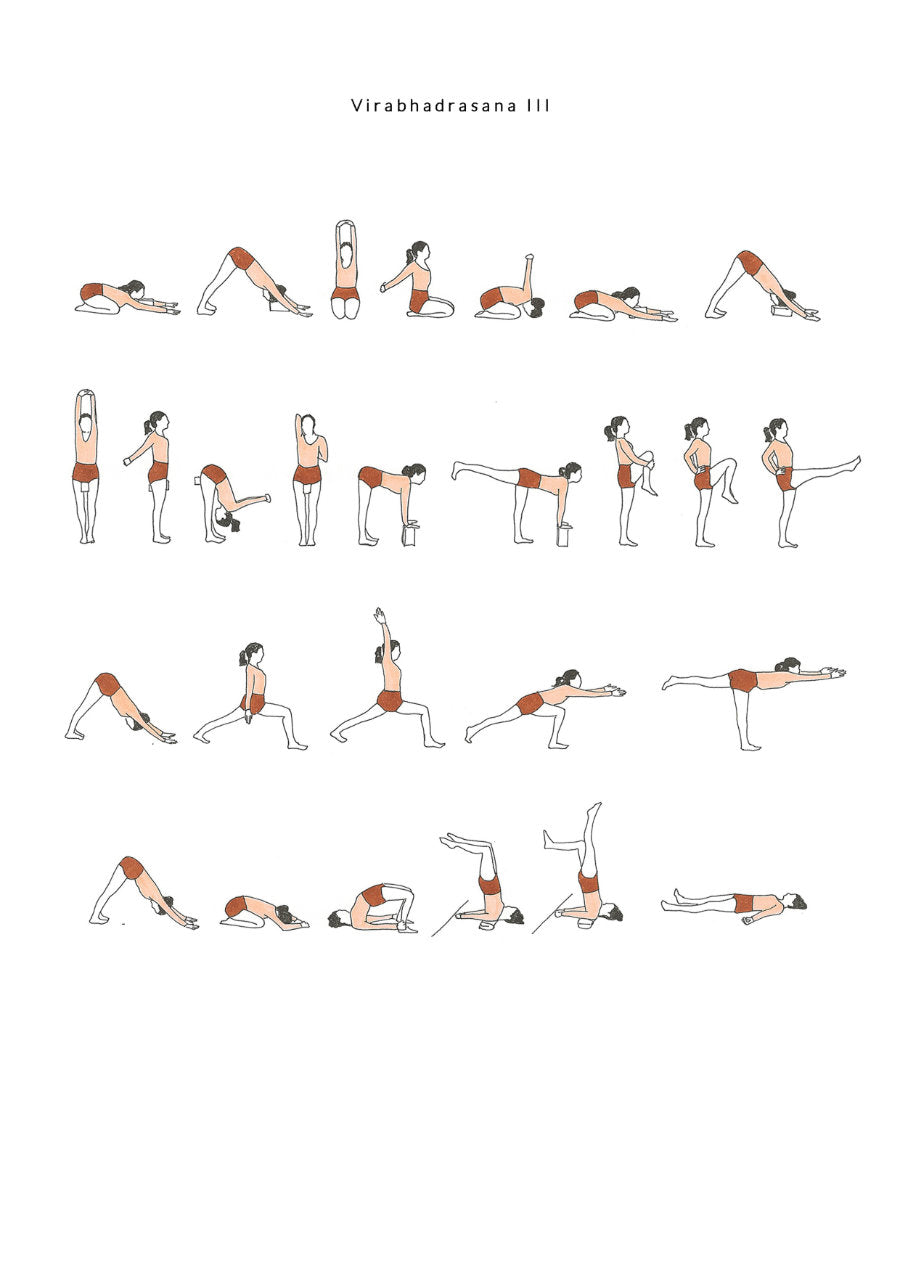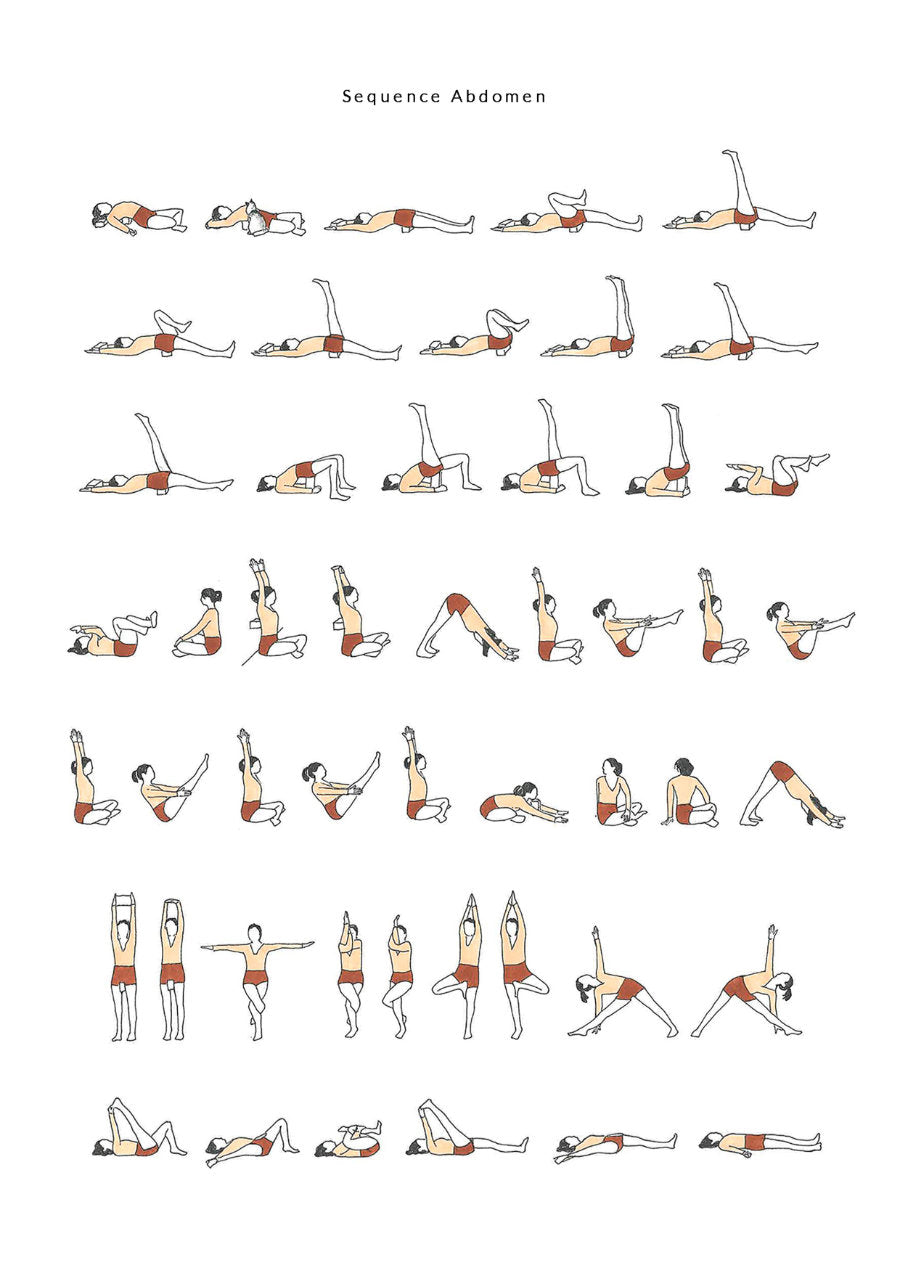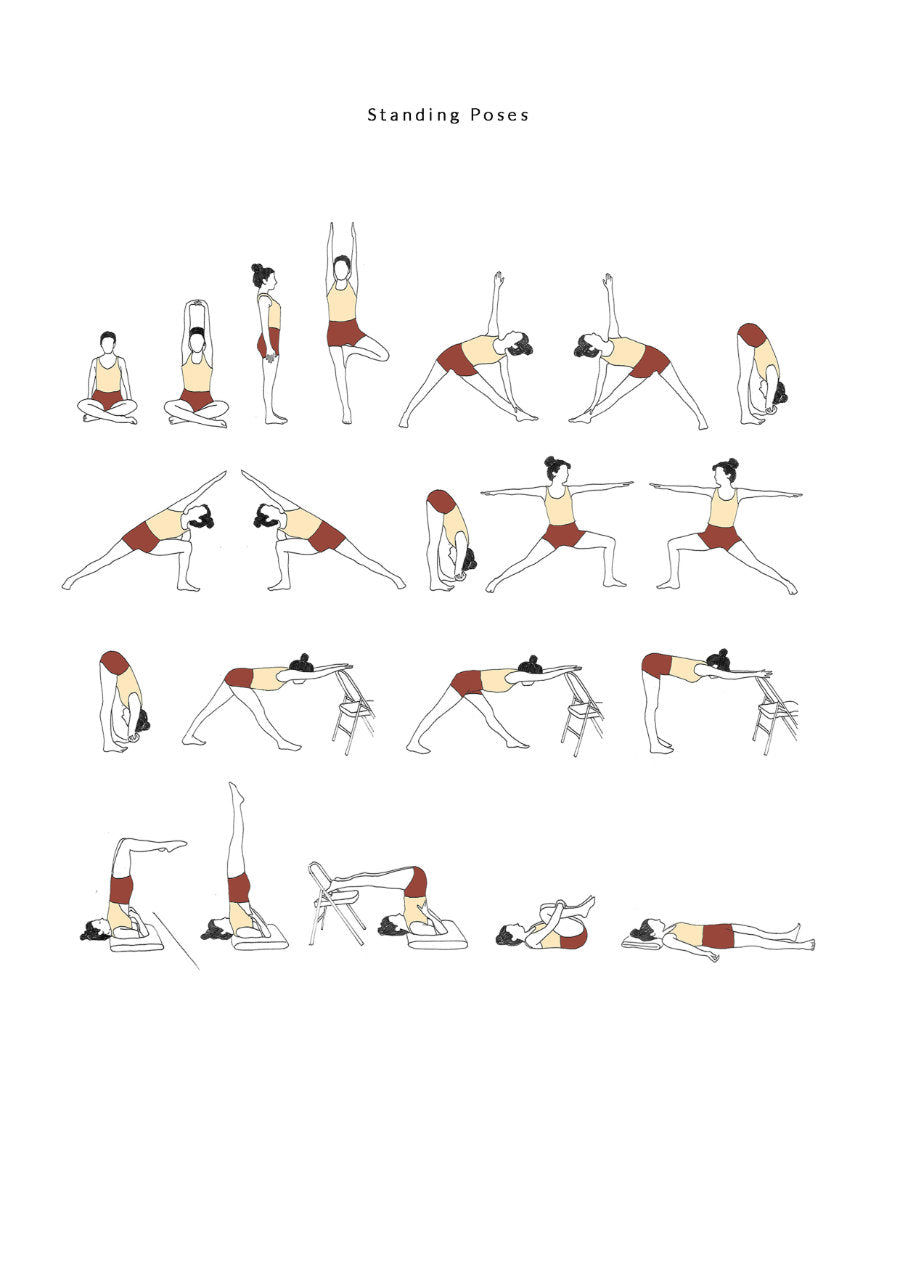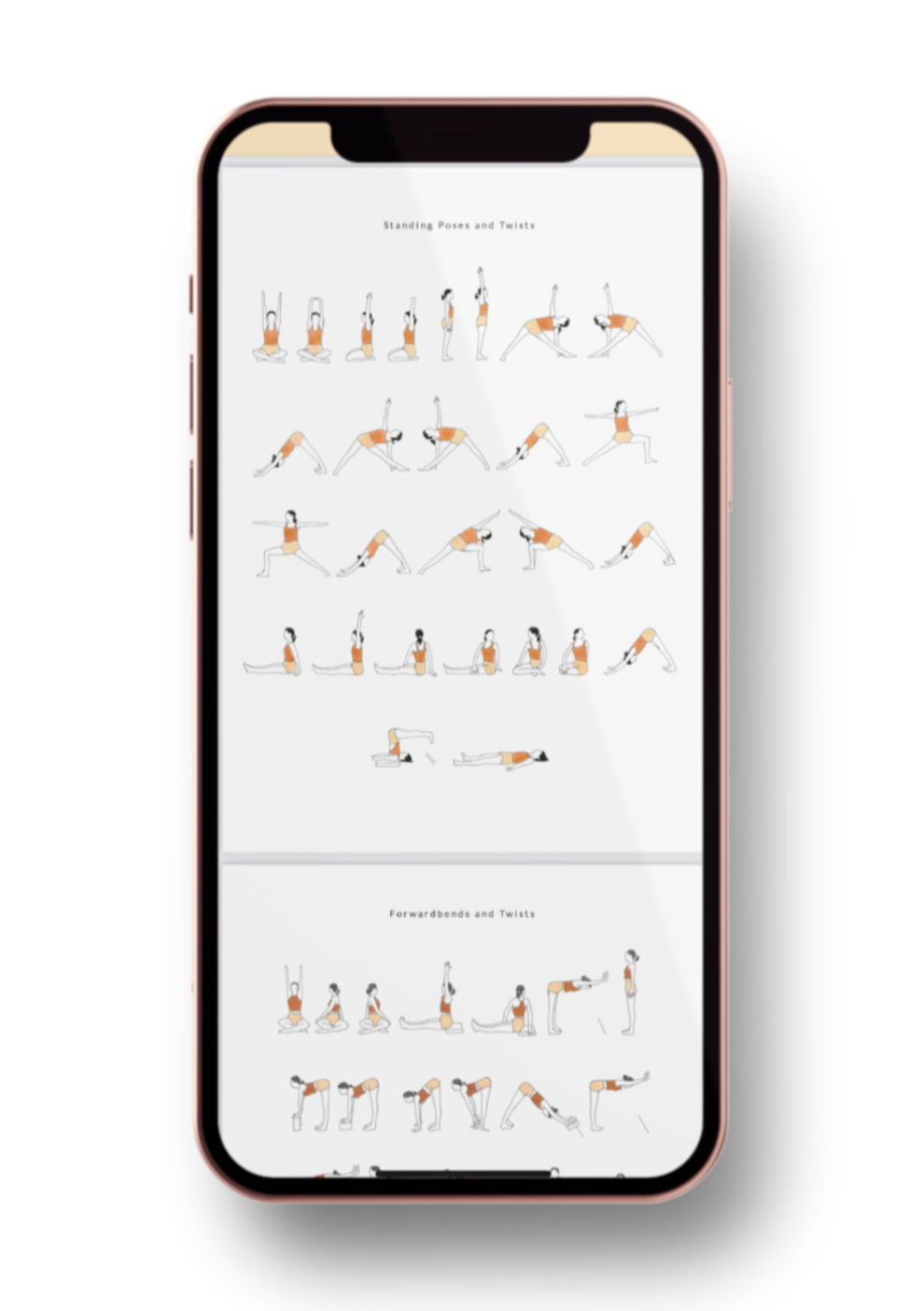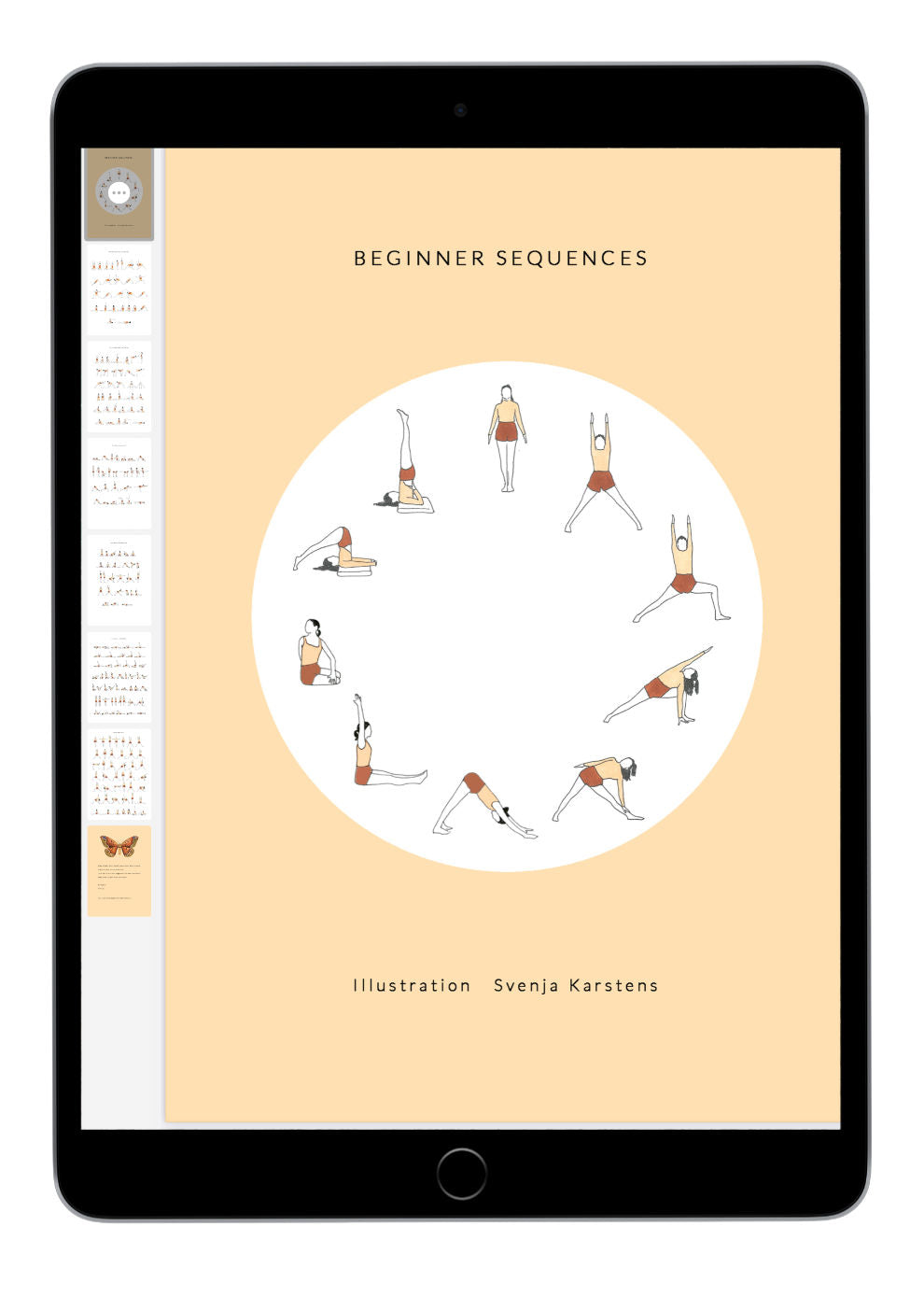 Love these!
Thank you for creating your posters as well as Sequences for Intermediate and Beginner practices. They help me visualize and connect poses in a practice or in a classes that I teach. Great visual tool! I have shared your site with many of my friends and students. Thank you again for doing this!
Les cartes sont magnifiques et très utiles
Un travail magnifique de qualité
Beautiful and so very helpful
The illustrations are beautiful and the poses are easy to see. I appreciate the bright colors and the sequences for beginners. It is a work of art.
Fantastic resource
These are beautifully illustrated yoga sequences that are easy to follow for those with some experience - good to support a home practice alongside in person classes. I found seeing these sequences in a drawn format helps understanding of how different poses connect.
Must have for crating my classes
I'm staring with yoga classes for beginner and it fantanstic to have many sequences created with different focuses!