Regular price
Sale price
€34,99
Unit price
per
Sale
Sold out
Worldwide Free Shipping
Quantity discounts

10% discount for a minimum order of 10 yoga calendars*
15% discount for a minimum order of 15 yoga calendars*
20% discount for a minimum order of 20 yoga calendars*


*Valid in combination with all calendars offered
Buy Calendar without Sanskrit Names
This hand-drawn calendar combines artistic drawings with valuable applicable content.
Each month offers a yoga sequence with a unique focus, suiting both beginners and advanced practitioners.
The calendar is available in two variations: This calendar featuring the Sanskrit names beneath each Asana, and the other with no text, allowing the illustrations to stand on their own. Choose according to your preference.
The calendar is printed double-sided and contains seven pages.
The monthly themes are:
January: Forward stretches and Sarvangasana variants with forward stretches.
February: Standing postures and forward stretches
March: Twists
April: Abdominal sequence
May: Intermediate backbends, Shoulder- and hip-openers
June: Sequence leading to Vasisthasana
July: Sequence leading to Hanumanasana
August: Backbends focusing on Pincha Mayurasana
September: Urdhva Dhanurasana backbends
October: Arm balances
November: cultivate peacefulness in backbending
December: Restorative sequence
Enjoy this calendar, lovingly designed, merging beautiful illustrations with practical exercise sequences.
Share
Paper Size

DIN A3 29,7cm x 42cm / 11.7" x 16.5"
Material

Paper: 250 gsm / 100 lb semi-glossy silk paper.

Hanging hook for hanging calendar flexibly

Sturdy wire-binding
Delivery & Return

Worldwide Free Shipping & Free Returns
Copyright

Personal use only. No permission for resale or editing. Cannot be resold or redistributed.

© 2022 Svenja Karstens, Berlin.
View full details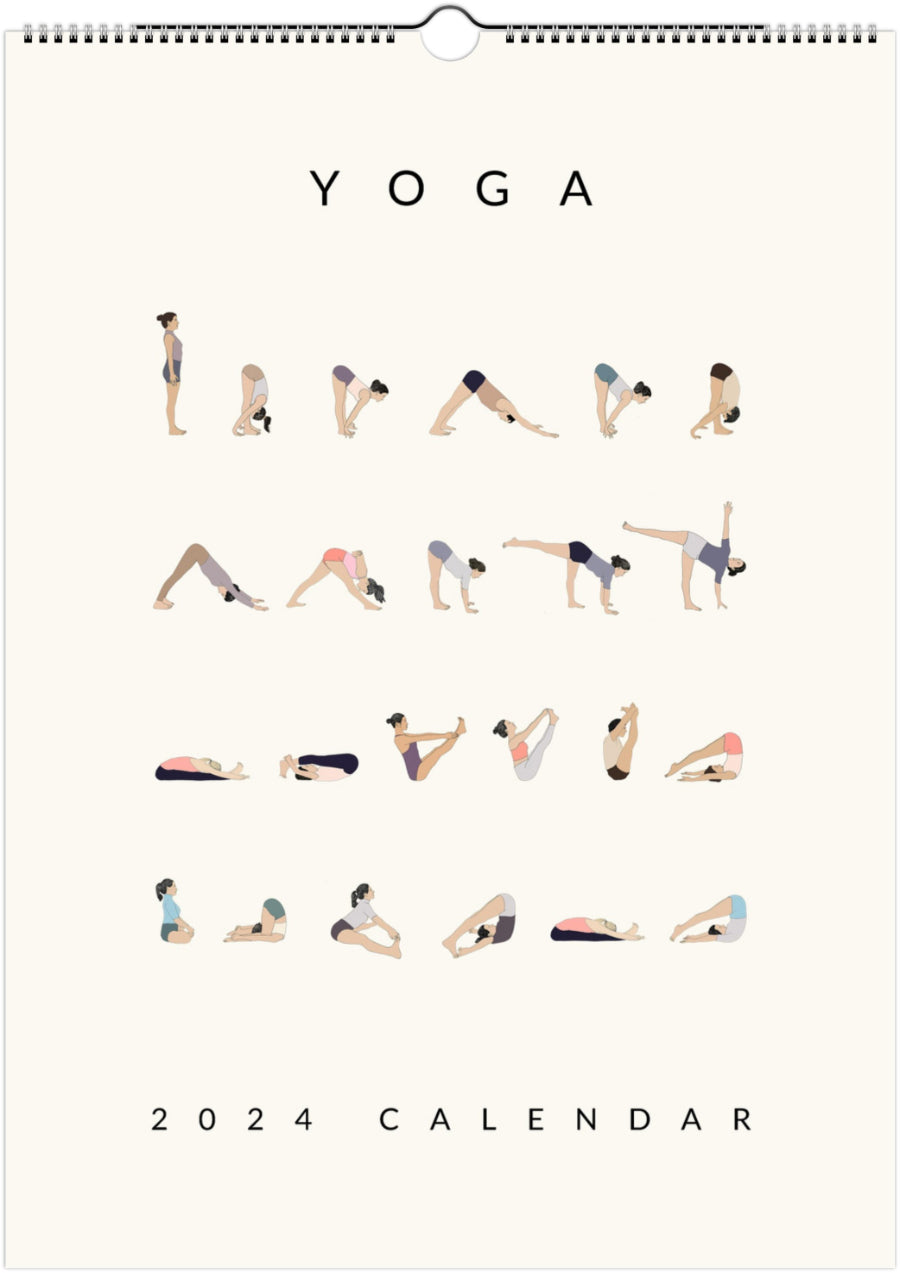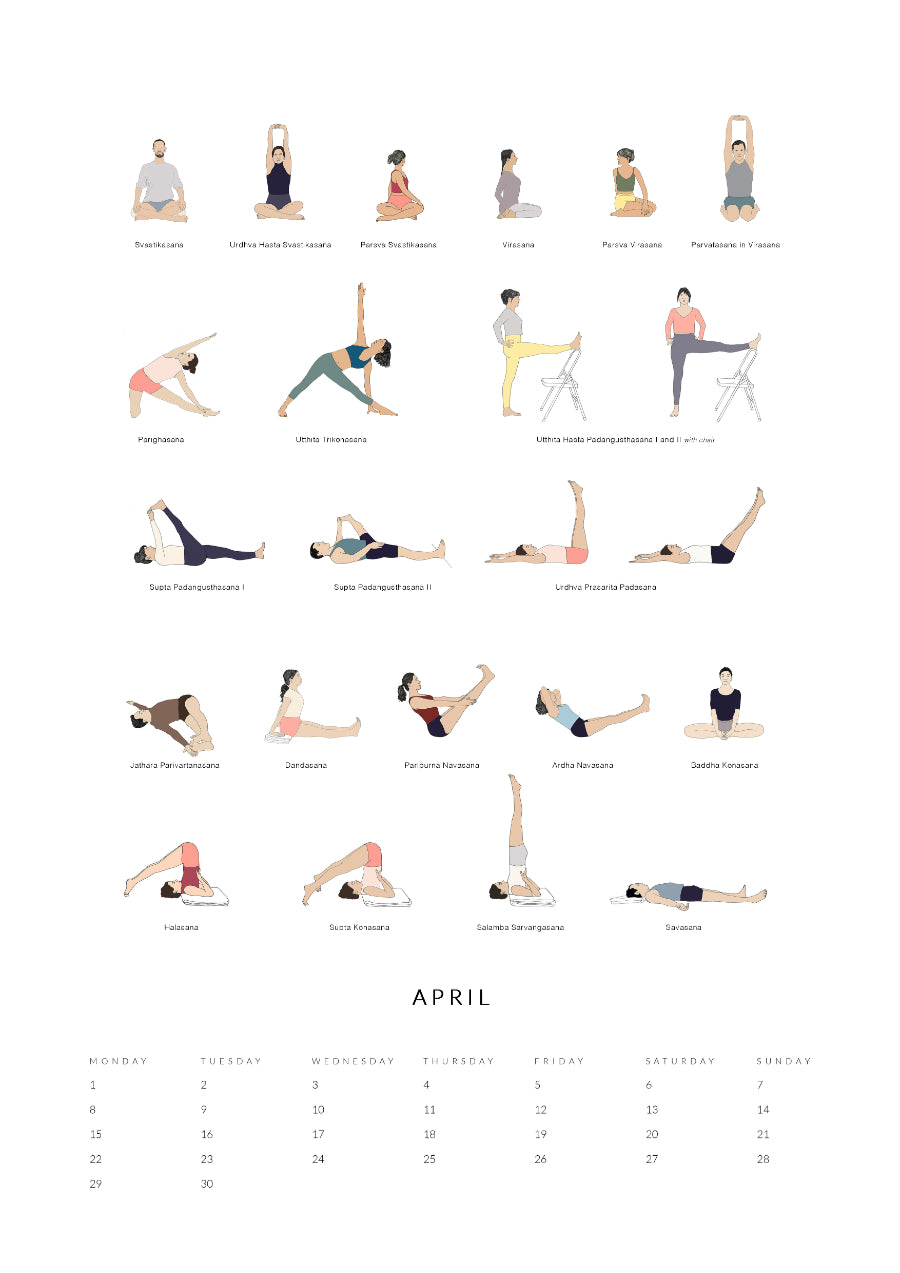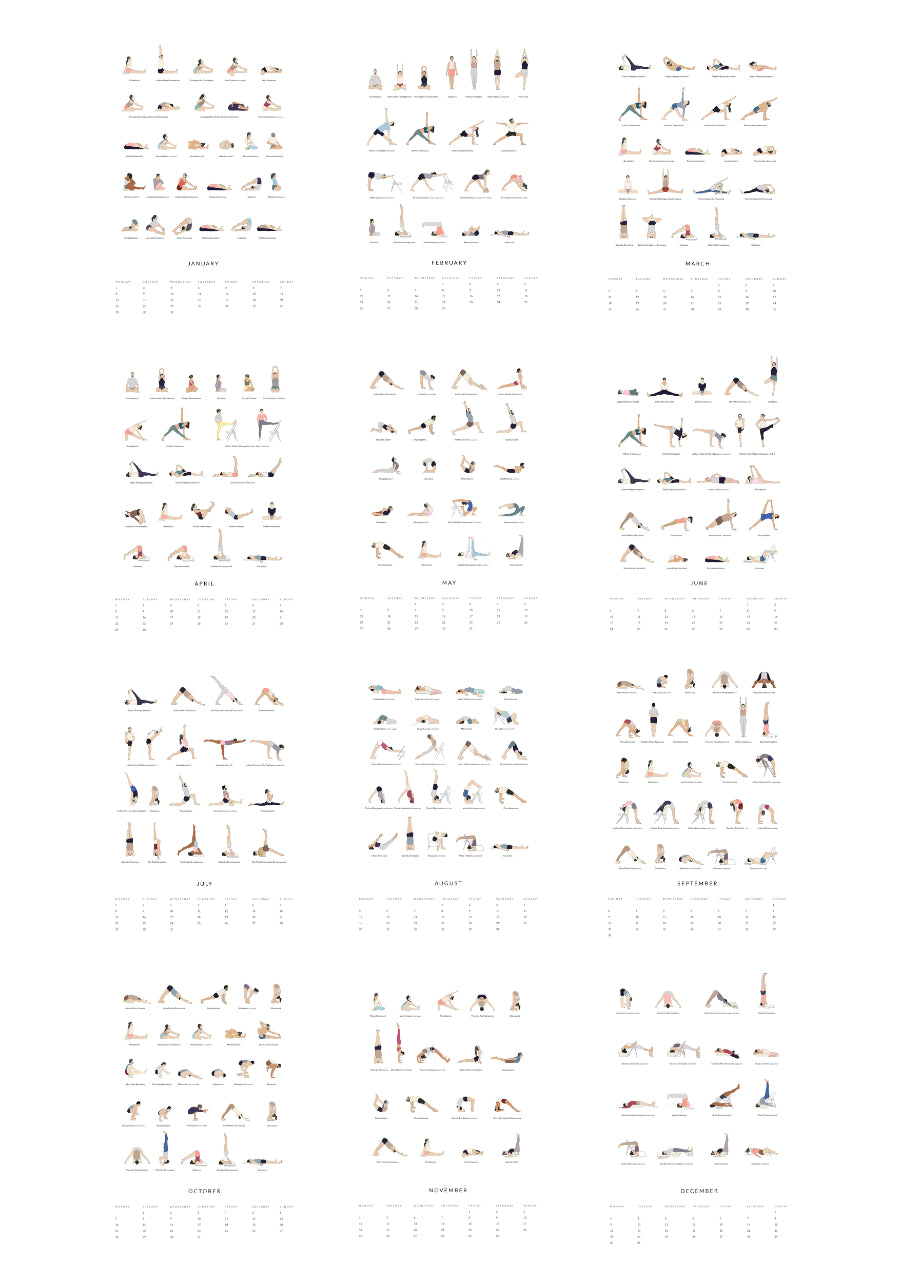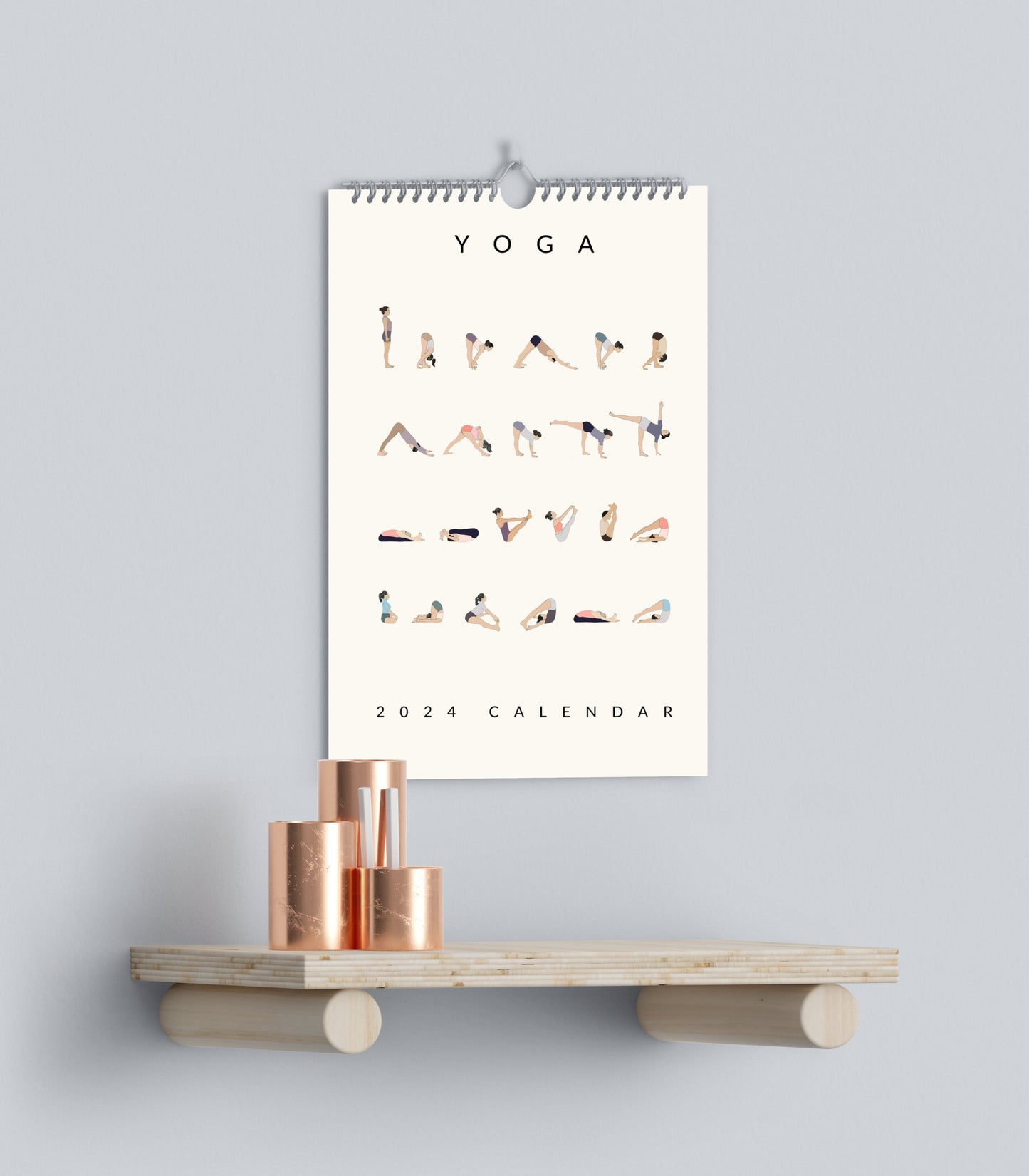 Beautiful Renderings of Asanas
Hi Svenja, your yogasana illustrations have become a daily assistant to my yoga practise. I love to look at them, to feel the energy in the asana and appreciate the perfection of each drawing – very inspiring. Thank you. Susanne
inspiring!
Thank you for such a beautiful calendar. The sequences are so inspiring, all of them illustrated with much love and care that one can only look forward to 2024! For me, the calendar will turn a perpetual calendar ;-) Thanks, Svenja, for this xx
Two thumbs up 👍 👍
Bought this very beautiful calendar with the Sanskrit names to hang it up at my yoga studio. The illustrations and the sequences will give some great visual examples to the students coming in and out of the shala. Great work and extremely fast delivery.
Thank you!
Beautiful
This calendar will last much longer than 12 months. I love the illustrations and sequencing.
Thank you
Wonderful calendar
Absolutely lovely calendar! I am sure it will be not only my yoga hall decoration, but also for students to recognise the asanas sanskrit names.